Freedom And Carefree Living
Surrounding the Inn are four beautiful Mid-rise Residence buildings inspired by the original mansions and cottage homes built by wealthy vacationers drawn to Belleair's temperate climate. Stylish contemporary Carriage Homes line the northern side of the brick-paved road and are arranged in a neighborhood setting surrounded by lush landscaping. They offer an easy transition from a single family home to the convenience and freedom of maintenance-free living.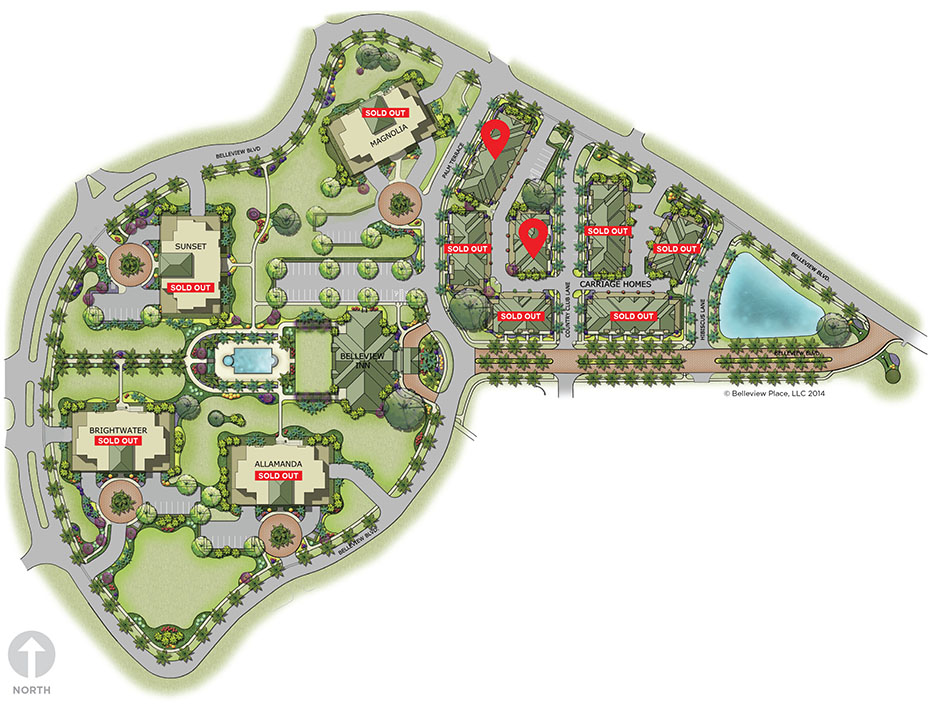 Belleview Place Site Plan
Red circle indicates the Mid-rise and Carriage Homes Residence buildings currently under construction.
DOWNLOAD SITEMAP