Country Club Amenities
Mere steps across the private road that circles Belleview Place lies the incomparable Belleair Country Club, which claims the oldest golf course in Florida. Originally part of the Belleview Biltmore Hotel resort, the prestigious Club lives up to its history and reputation, and is only the beginning of the treasures at your doorstep. Even better: The initiation fee to the Club is included in the purchase of your Belleview Place home.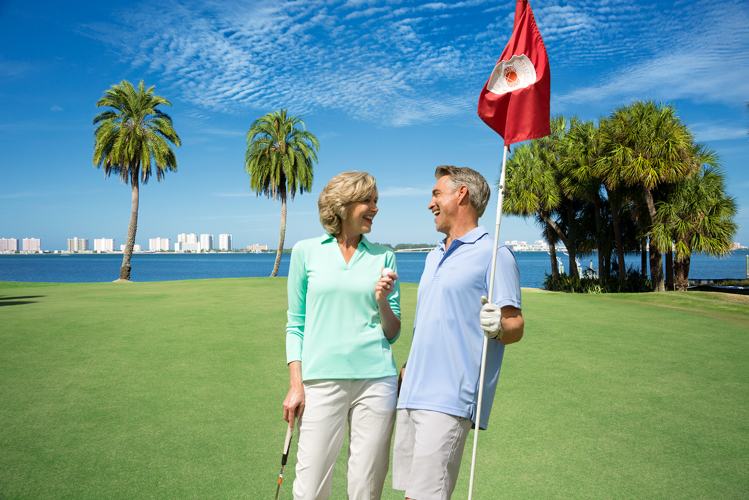 Golf
Established in 1897 with six holes, the course was expanded and redesigned as two 18-hole courses in 1915 by Donald J. Ross. Among the few waterfront links in the area, the par-71 courses are favored by golfers at all levels. A driving range, two putting greens and knowledgeable pros round out your golf experience.