Belleview Inn: History and Hospitality
Belleview Place developer JMC Communities made an early commitment to honor the legacy of the Belleview Biltmore Hotel by preserving and renovating the original lobby and 35 guest rooms of the four-and-a-half-story "White Queen of the Gulf." Today, the restored Victorian beauty offers hotel guests as well as Belleview Place residents a unique set of amenities operated by Opal Collection, an exclusive ensemble of premier luxury hotels and resorts.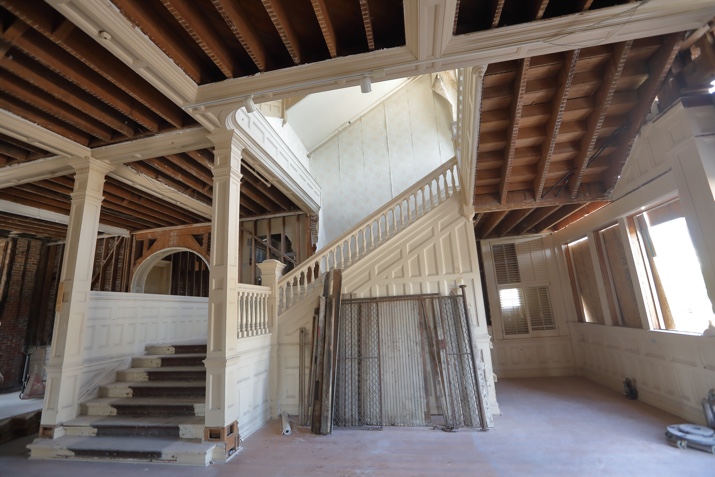 Renovating & Preserving
In late 2016, the 38,000-square-foot structure was repositioned and prepped for extensive renovation, preserving as much as practical and upgrading features to 21st-century luxury standards. Two years of meticulous craftsmanship later, the building's distinctive siding, green hip and gable roof lines, 5-foot-deep eaves and multiple dormers affirm that an age of elegance has been reborn.
Social Spaces
In addition to broad shaded porches, the Inn's inviting social settings include the Tiffany Room, with decorative glass from the old hotel, sure to enhance meetings, parties and celebrations. Maisie's Coffee and Treats, formerly a popular ice cream parlor, becomes an informal snack shop. The History Room displays artifacts and information about the building, life at the hotel and its place in history.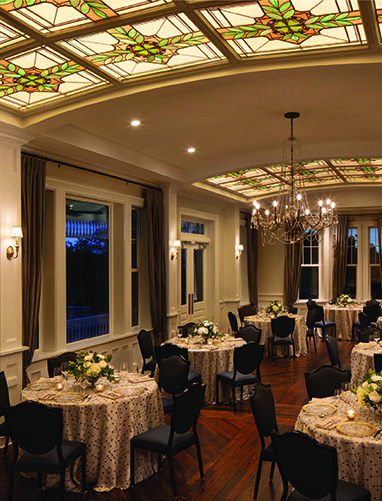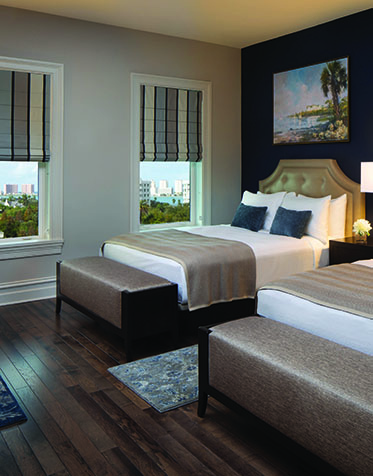 Guest Rooms
Interlocking wainscoting flank 10-foot-wide hallways, while elaborate door surrounds, window casings and baseboards throughout the Inn recall lavish Victorian-era appointments. Many guest rooms and suites include oversized windows (with spectacular views), heart-pine plank flooring and fireplaces.
Explore Accommodations